In this review we wanted to cover one of our new favorite plugins, the recently released Advanced Scripts by Clean Plugins. This is made to be a modern replacement to the Code Snippets plugin (or adding code directly to the Functions file).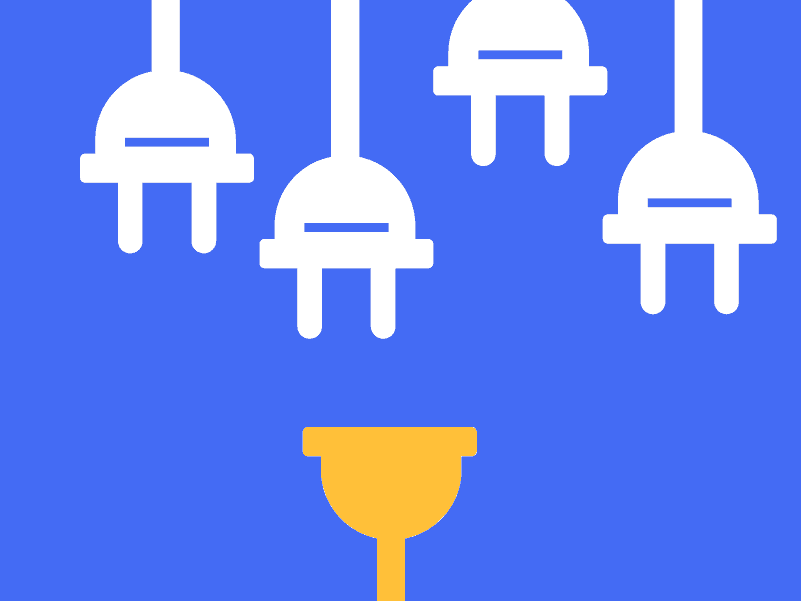 Made to occupy the Oxygen Builder ecosystem of plugins, we've seen this beginning to become popular throughout the WordPress universe, due to its good design, great features, and beneficial impact on any developers workflow.
UPDATE, JANUARY 2021. Advanced Scripts recently released the 2.0 version. Advanced Scripts 2.0 incorporates a ton of new features that are incredibly helpful to WordPress creators, such as conditional scripts (ie, only run the snippet on a specific post type), import/export, and a new design. We invite you to watch our video review of the 2.0 version here. Most of the content in this article is still applicable to the second version of this plugin, except for the fact that it's even better now and definitely something that you want to purchase!
Advanced Scripts: An Introduction
The developer (who makes our beloved Hydrogen Pack) claims that Advanced Scripts Manager for WordPress is "the best scripts manager on the market. Besides PHP, CSS, and Javascript, you can also write SCSS and LESS code, use custom hooks, and all of that in a better interface."
In this review, we're going to figure out if that is a true claim.
The tool is made to help you easily manage existing scripts, third party CDN-delivered assets, write code, and create functions/shortcodes.
Advanced Scripts: The Features
There are 5 main features included in this plugin:
Shortcode plugins
Custom function plugin
CSS & Javascript plugins
SCSS or LESS compiler plugins
Header and footer plugins
When writing code, you can tailor the editor to the language:
You can also easily load assets from URLs. This is incredibly helpful because we like using CDN delivered JavaScript libraries, and all you need to do is paste in the URL. This also makes it very easy for us to manage all of the external scripts that we have on our website.
Once you add an external script to the advanced scripts plugin, you can toggle it on and off from the back end.
This speeds up our debugging process by a lot.
When adding any type of script, you can choose when it loads on the page. This is great when it comes to speed optimization, or if you're trying to limit the script to specific areas of the site. You can even manually call it or use custom hooks.
If you're writing code, it's a really fun experience. Choose the language, and styles and formatting are applied:
Auto suggestions are visible for applicable languages, super welcome as our favorite tool, Oxygen Builder, doesn't have this feature.
If you use SCSS or LESS, there's a built in compiler that makes your life SO MUCH EASIER.
From the devs: "Besides custom CSS code, we give you the power of SCSS and LESS preprocessor in the online code editor. You no longer need to compile them locally and re-upload on every change; the code will be transformed into standard CSS and added to the page output."
Once you're done writing everything (or calling everything), you can manage it from the right panel:
Disable by clicking the circle to the left. Blue means active.
The final impressive feature with the advanced scripts plugin is the addition of safe mode. If you make the wrong move while using the code snippets plugin, you can crash your entire site, with the only recourse being disabling the plugin via FTP.
With Advanced Scripts, it catches any errors in the PHP and warns you of them before applying them to your live website. This means that you won't experience any site breaking issues. here's what the safe mode looks like when it catches an error:
Meta tags are easy.
There's even keyboard shortcuts. WHAT MORE DO YOU NEED??
Advanced Scripts: The Design
This plugin is also… pretty. It's really well designed, in terms of the user interface and the actual design of the tool.
It's really nice looking and reminds me of VS Code, or similar editors.
It's also made to be completely responsive, presumably to be placed in a side-by-side window setup (or maybe you want to code from your phone?).
An Alternative To The Code Snippets Plugin
As we mentioned in the beginning of this article, this is a premium alternative to the popular code snippets plugin. Code snippets does its job very well, but it's quite basic. If you're looking for something to seriously speed up your workflow, consider looking to Advanced Scripts, due to the reasons mentioned above.
It also takes the "My Custom Functions", "Head & Footer Code" and "Simple Custom CSS and JS" plugins head on.
Pricing: Is It Worth It?
Advanced Scripts is a paid plugin, so let's take a look at the pricing structure and determine if it is worth it.
A single site licence comes in in $19.99, a multiple site license (good for five installations) comes in at $29.99 and an unlimited site license comes in at $39.99. Each license includes lifetime updates and lifetime support. This isn't annual, it's a one time purchase (lifetime deal). You also get a 7 day free trial.
Keeping with this developer increases their prices as their plugins gained popularity, so expect these to change. The main takeaway here is that you have a lifetime license, with unlimited updates and support for as long as the developer exists.
Rather than the typical annual billing structure that most plugins take on, this plugin is a bit different, meaning that it's easier for developers to add this to their toolbox. We think that the lifetime deal aspect of this pricing structure makes virtually anything under $100 worth it for an unlimited site license. One payment, and you're done… lifetime access to an incredibly well designed and ever growing script management plugin for WordPress.
Keep In Mind… It's New
We think Advanced Scripts Manager for WordPress is pretty impressive due to the all of the features that seem tailored towards our specific workflow (agency). Because we added this to our toolbox, we're definitely going to save a bunch of time in the future when creating WordPress websites.
But, something that makes this even more impressive is the fact that it was released in September 2020. We're only on version 1.1 of this plugin, and it already has so many great features. That makes us incredibly excited for what's to come with the additional features that will be added to this tool in the future.