In this article we're going to take a look at some Elementor-like plugins that offer you the same page building abilities.
There are many reasons to go and take a look at Elementor alternatives, from pricing, to security concerns, to the desire for better support. In this article we're going to round up all Elementor-like plugins, so you can compare and contrast the cost, features, and customer reviews before making a purchasing decision.
If you're already an Elementor an looking for an alternative, this is a great place to get started. We're going to cover some of the more popular builders at the end of this article, but want to start off with lesser known, but more fully featured tools out there.
As an agency, we've also used many of the page builder alternatives to Elementor, and have personal thoughts about them. We're going to interspersed them throughout this list of Elementor alternatives, and also note when we haven't used the specific page builder. There's a lot of options out there for you, so hopefully this list makes it a bit easier to compare and contrast.
We should note that all tools on this list are compatible with WordPress, and come as plugins. There are dozens of hosted services like WebFlow out there that don't make use of WordPress, but that's not what this article is discussing.
Each Elementor-like plugin is going to have a quick description, pricing discussion, and some screenshots. We will also link out to the website so you can open all of them side by side and compare easily. With that said, let's get right into the top Elementor like plugins.
First up, we have the oxygen builder. Oxygen builder is a complete page builder that replaces the need for a WordPress theme. With it, you create headers, footers, body content, templates, and more. It's very similar to Elementor, except it's a much more lightweight solution. It's also incredibly developer friendly, so if you know HTML, PHP, CSS, and JavaScript, you'll really enjoy this tool. However, if you're looking for something like Elementor that's super easy to use, oxygen might not be for you.
A major selling point for this tool is the fact that it has lifetime support, lifetime updates, and a single upfront payment. Unlike Elementor, where you're paying for a subscription, oxygen comes in at a lifetime deal. You can also install it on unlimited websites, and there's a 60 day money back guarantee.
As an agency, we use oxygen builder to create the majority of our websites , and really enjoy. However, it's definitely created for professional developers and power users. If you're looking for something super easy to understand, this isn't the best solution for you. However, if you're willing to learn, this is the most flexible solution out there, as well as the most cost effective page builder on the market. Next up, we have LiveCanvas, which is marketed as the best bootstrap for WordPress page builder. Like oxygen, this is focused on creating incredibly fast websites, with minimal to no bloat. This is a super small plug-in, that comes in at under 150 kilobytes and allows you to build great web pages.
There is no extra CSS or JavaScript included, and it works with pure bootstrap four. The builder has standard blocks, just like Elementor, and you can also create your own blocks for use in the future. This makes it quite powerful, and enables you to create super quick websites from it. However, this is missing much of the advanced features that come with oxygen an Elementor, like support for custom post types, dynamic features, and deep integrations with popular plugins.
At the same time, if you're looking for a super lightweight tool, this is a great option to take a peek at. The pricing comes in at $79 per year for unlimited websites, or a $199 lifetime payment, which also allows you to install this page builder on unlimited websites.
If you're sick and tired of the bloat that comes with Elementor, and want to create basic websites that load super quick, LiveCanvas is a great alternative for you. If you're looking for something similar to Elementor that comes with the dynamic capabilities, dozens of add-on plugins, and more, then you're better off looking elsewhere.

Brizy is another Elementor like alternative -- This one's made to be super simple and easy to use. If you're looking to create a basic website for your company , a portfolio for yourself, or non complex projects for clients, Brizy could be the perfect page builder for you.
Like Elementor, it ships with a ton of additional page templates, which get you off to a great start, are completely responsive, and are sure to minimize the time you spend building out a website. You get 400 plus templates that include pages, blocks, and popups.
This tool ships with its own contact form integration , you can create sliders in any single block, then you can also make global blocks. Just like Elementor, you get access to all CSS styling rules in a pretty graphic interface, and it integrates with advanced custom fields, tool set, and more. That means that you can create fairly dynamic websites with the Brizy page builder, just like Elementor. Because of that, many users like it and it has an aggregate 4.7 out of five stars.
The pricing for this tool is $99 per year for unlimited websites, $49.00 per year for three websites, or $300 as a one time payment for a lifetime deal. This deal is quickly running out and as of the publication of this article, there are only 217 lifetime licenses left.
Brizy also comes with their cloud platform. The cloud platform allows you to create landing pages and websites quickly by using their builder. Essentially, it's a managed installation and hosting set up for you. If you're looking for a professional, yet very simple page builder alternative to Elementor, brazee is yet another one on the list of good options.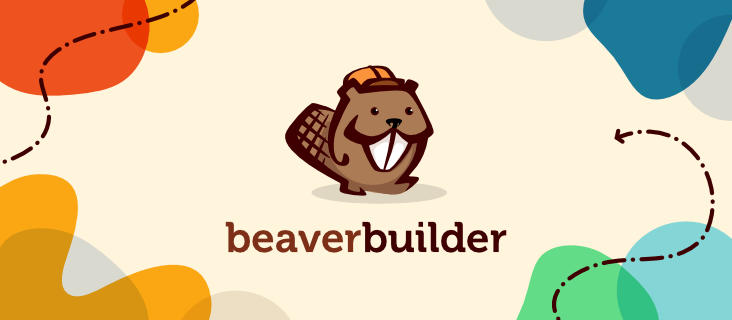 Beaver builder is one of Elementor's most staunch competitors. It powers over 1 million WordPress websites, and boasts pretty much the same features as Elementor. If you're looking for Elementor, but not Elementor, then Beaver builder is a great option for you.
It comes with a ton of blocks, hundreds of templates, and its own custom theme. The page builder can be used with any theme, and you can easily switch between themes without losing any content. Even if you stop using Beaver builder, there's no content lock in like many other page builders out there. Instead, it gets pushed directly into the WordPress editor.
The WP engine hosting company built its website with Beaver builder because of this. The page builder is also incredibly lightweight, and one of the fastest loading page builders out there. In contrast, Elementor is one of the slowest out there due to the bloat that it has.
Like LiveCanvas, the Beaver builder theme utilizes the bootstrap framework as the CSS base. Bootstrap is a great option because it's quick and universal.
If you are an agency, the agency package that Beaver builder has to offer comes with a lot of value. Both the pro and agency package of Beaver builder are compatible with multisite, so if you use multisite to manage client websites, you're good to go. There are also network wide settings, meaning that you can configure the page builder for all websites on a network in one place, and then override settings for individual sites on their respective installations.
You can also white label the entire Beaver builder by replacing all words, logos, and anything else relating to the plugin with your own branding.
Finally, you can create a system with the Beaver builder tool to offer website as a service -- people can use the builder on the front end to create their own pages, and even websites. Kind of cool!
The site origin page builder is a free and responsive WordPress page builder. It comes with basic drag and drop tools, but isn't really compareable to any other builder out there. It works with your theme, allows you to use WordPress and siteorigin widgets, and is quite responsive, but it's also a bit dated. However, if you're looking for a free solution out there that isn't Elementor, this is an alternative that you have in your comparison Arsenal.
Divi, like Beaver Builder is another one of Elementor's fierce competitors. It offers very similar features to many of the page builders out here, but focuses heavily on global settings, styles, and sections. Everything is drag and drop, you have responsive editing, and a complete design library at your disposal.
If you'd like to learn more about Divi versus Elementor, you should read this comparison article:
The final entry on our list of Elementor like page builder alternatives is WP page builder, which comes with 60 blocks, 38 add-ons, and 27 layout packs. Like pretty much everything else on this list, it's 100% drag and drop, no need for code, and compatible with any theme. It focuses on creating flexible row and column layouts , that are highly responsive to devices. It also comes with a bunch of the predesigned blocks, which can save you a bunch of time when it comes to creating pages and layouts.
There's an import and export system built into the builder, which is very helpful if you're using it to create client websites and need to migrate to production servers. There's also a library system, a bunch of developer oriented utilities, and more. One thing to note is that the last time this plugin was updated it was November 20th 2019.
The developer is reputable, but you may want to consider other page builders before taking a look at this due to that fact.
Conclusion
We hope that this article introduced you to several Elementor like page builders that you used to compare and contrast with the tool. In our opinion, there are tons of great alternatives out there, when it comes to pricing, developer support, and ease of use. Elementor is a great tool, which is the reason why it's at the top of the pack when it comes to market share and advertising. At the same time, it doesn't fit the needs for everybody, and its rapid growth has caused a deterioration in its customer support.
Many people are looking for alternatives, for good reason. Hopefully this article presented to you several Elementor alternatives that help you build WordPress websites visually, without the need for any code.
If we forgot about any other Elementor like page builders, feel free to let us know in the comments.