If you are using WordPress, life becomes a whole lot easier if you use a page builder. You can put together well-designed layouts in mere minutes. Fill them up with content, and your site visitors are going to love them.
The problem for most webmasters isn't working out that they need to use a page builder. It is more the fact that there are dozens and dozens of page builders on the market that you could potentially use. Here, we want to compare two of the most popular; Beaver Builder and Elementor.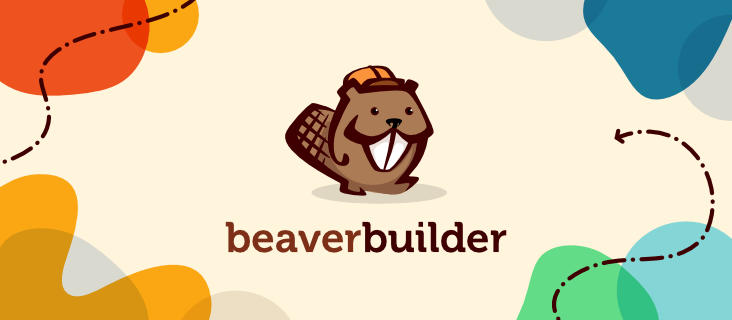 Usability ; Features
Perhaps the best way to compare beaver builder vs Elementor is to take a look at the various features that each of them offers. Although, do bear in mind that, because they are both page builders, there is considerable overlap between what each of them offers. For many, the choice between Beaver Builder and Elementor will be the design that they like the most. Not much separates them in the feature department.
Interface
For those that want slightly more complicated layouts for their sites, Elementor seems to be a lot better interface-wise. It will give you instant access to a lot more tools, and making quick changes is a whole lot easier. The system is smooth.
Beaver Builder hides away a few of these options. They give you a full live preview of the site during the editing process, and you have to click a link to actually open a box that allows you to access modules that you can add. Some people feel that the interface of Beaver Builder is a lot more simplified. This can make it slightly easier to use for those that are new to the whole webpage building scene.
Modules/Widgets
Modules are the elements that you can add to the page. They quickly allow you to add certain components to your page e.g. star ratings, videos, images, social media icons, text blocks, etc.
Both Beaver Builder and Elementor paid options contain around 50 different widgets that you can use (Beaver Builder calls them modules). If you are using the free version of each page builder, then Elemenor wins. It offers almost double the number of widgets.
The real differentiator isn't so much the widgets/modules that the developer of each page builder has produced. Oh no. It is what third parties have produced. Since Elementor is a far more popular page builder, third parties have spent more time developing modules for that than Beaver Builder. This means that webmasters that are looking to do something slightly different with their site will have more options available to them.
Styling Options
There isn't any real difference here. Both Beaver Builder and Elementor will give you the same sort of control over the styling of your pages, etc. This means tinkering with the CSS, fonts, colors, and element alignments.
Templates
Templates are a great option for those that want to hit the ground running with their page building. There is a clear winner here too.
If you buy Elementor, then you will have access to over 200 different templates that you can use on your website. If you buy Beaver Builder, then you just have a fraction of that. In fact, to even come close to the number of options that Elementor has, you need to purchase an additional addons pack for Beaver Builder. This makes Beaver Builder even more expensive. A solid $60 more expensive, in fact, if you opt for the most popular BB addon, PowerBeaver.
Theme Building
The base paid version of Elementor comes complete with a template builder. If you want a template builder for Beaver Builder, you will need to part with an additional $147.
That being said, most people do not dabble in actual theme editing. They are more concerned with the whole theme builder aspect. Many people have used the Beaver Builder theme builder, and they claim that it is far superior to Elementor. Although, with the number of resources that they have poured into producing it, this isn't all that surprising.
White Label
If you are building websites for a client, then Beaver Builder has a white label option available. Elementor, on the other hand, does not. This isn't going to be a huge issue if you are building your own website.
Updates
Elementor gets update a lot more than Beaver Builder. In fact, a lot of people complain about how slowly Beaver Builder is updated.
That being said, sometimes slow updates are a good thing. Beaver Builder is a whole lot more stable than Elementor. When they do release an update, it tends to be a rather solid release. This means that it causes far fewer headaches. Sure, Beaver Builder is not going to be releasing brand new feature after brand new feature. However, you can be sure that rain, sleet, or shine, Beaver Builder is just going to work.
Ease of Use
Both Beaver Builder and Elementor are simple to use. We found that both products are intuitive, and even newbie webmasters can put together pages with ease.
As we said, Beaver Builder is a lot more stable, so it does cause fewer headaches for users. However, it has fewer page templates available. This means that you do have to spend a bit more time tinkering about with layouts to get what you want. With Elementor, people will be able to have access to a wealth of templates, and, in most cases, they should get pretty close to what they want with them. This makes page building a whole lot easier.
There isn't a real 'winner' when it comes to ease of use here. This is because everybody defines ease of use ever so slightly differently. Some people may find that the stability of Beaver Builder is better, while others may praise the versatility of Elementor.
Customer Reviews
Reviews for both Beaver Builder and Elementor are overwhelmingly positive. However, it seems that Elementor has slightly more positive reviews. This is likely because there are a lot more people using it. The wealth of modules and templates help to make it much more functional. It probably helps that it is cheaper too.
One thing is for sure, customers agree that neither of them will be a terrible page builder. So, it is suggested that you check out both of them. You can then get a feel for which one you enjoy using the most. They do both have free options, after all (and money back guarantees, so you can try risk free).
Price
Both Beaver Builder and Elementor have a free version available. This allows you to get a feel for how the software works before you commit a rather sizeable sum of cash to it.
If you want the full version for one website, Elementor will start at $49 and Beaver Builder will set you back a minimum of $99. So, Elementor is a fantastic deal. The price is half of that of Beaver Builder, and some reviewers would argue that you are getting more bang for your buck. Although, with Heaver Builder, you are getting software that is much more stable. Some webmasters would argue that stability is more important for a new webmaster. You likely have enough problems going on with your site that you don't want to try and diagnose slow plugins.
Final Thoughts
Both Beaver Builder and Elementor are great pieces of software. However, we find that Elementor is a slightly more solid page builder.
While it doesn't exactly have the stability that Beaver Builder has, Elementor leads the pack when it comes to modules, templates, and customization. This means that it could be slightly better for long-term use. Luckily, both page builders have free options, so you can work out what you like the best when it comes to Beaver Builder vs Elementor.