This article is going to take a look at some of the cheapest WordPress hosting out there and determine whether it's a good idea for you.
We're also going to take a dive into the types of hosting, the difference between pricing and value, and a few more things that you may find helpful on your search for the cheapest WordPress hosting in the universe.
Before we take a look at some specific offerings, let's set some standards. This article is going to go ahead and find the cheapest WordPress hosting out there. It needs to be accessible in the United States, be offered by a fairly reputable company, and have an extremely low monthly rate. From this, we're going to find a couple of hosts that offer WordPress specific products, grab a plan, take a look at the platform, and write our thoughts.
With that said, let's get into our list of the cheapest WordPress hosting out there (to those in the United States).
First; a disclaimer. Please don't go clicking through this list and purchase the cheapest hosting out there. We're going to talk about this more in A later section of this article, but the cheapest offering out there may not be the best for you. Even if you're on a low budget, cheap hosting typically leads to costly problems down the road. If you factor fixing that into the monthly price, cheap hosting becomes expensive hosting. At the end of this list, we're going to offer some alternatives to bad products listed in this article. Additionally, we're going to go ahead and test each of the offerings on this list, so who knows… there may be a diamond in the rough!
Cheapest WordPress Hosting – A List
If you're truly on the search for the cheapest WordPress hosting in the universe, then you can't beat 1 cent.
EasyWP offers one month of WordPress hosting for 1 cent. The plan then renews for $3.88/month which is still pretty low cost in the grand scheme of things. If you choose to bill yearly, the price drops down to $1.90 per month. Of all the hosting offerings out there, this is the cheapest that we've found (other than some guy on the street corner offering us hosting).
You can read our complete review of EasyWP here (along with statistics and comparisons).
IONOS Starts at $1 per month, but then jumps up to $4 per month after the promotion period.
Depending on the month, GoDaddy may also be running a $1 promotion. This gives you $1 per month hosting for the entire year, but then renews at their normal rate.
Here's an example of the GoDaddy promotional rate of $1 per year. As you can see, in the fine print it states that it will renew at $8.00 per year. That's not really budget now, is it?
On our search for the cheapest WordPress hosting, we saw a lot of these promotional periods. Typically, a shared host tries to draw you in with an extremely low rate, and then renews at their normal rate. The normal rate may be well above market value for shared hosting, but because you're already in their ecosystem, it's difficult to move away.
Once you get over the range of $2.59 per month, there are a lot more offerings, And you've probably all seen them before. Most shared hosting (aka budget hosting) start their pricing plans in the mid range of $2. These plans typically span between $2 to $10, depending on the offerings and extras (think Bluehost, HostGator…).
But we're really looking for the cheapest hosting out there, and right now EasyWP is at the top of our list.
Cheapest WordPress Hosting Summary
To summarize the offerings of the cheapest WordPress hosting out there, our list contains exactly 1 entry. EasyWP. We spent over one hour searching for a reputable web hosting company that offered word press oriented services for under $2 per month. Other than some sketchy companies, there simply are none (If you found some which you would like to be added to our cheapest WordPress hosting article, leave them in the comments below).
Many other larger web hosting companies will give you $1 web hosting for a promotional period, and then renew you at a massive markup. That's why they're not included on this list, meaning that easy WP is the only company that offers you web hosting under $2. Even with them, you still need to go for the annual plan, or else the hosting costs $3.88 per month.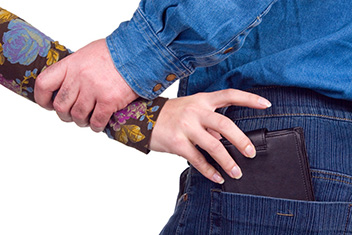 What is nice about that monthly plan is that you're not locked into paying for subpar web hosting when you inevitably realize that you need something more premium.
But if you're looking for the cheapest web hosting out there, chances are you're looking for something even less expensive than What the mainstream shared hosting companies have to offer. That's why we're not including them on this list. If you're looking for a list of names of shared hosting companies, all you need to do is search Google (though we would recommend against doing this, see below).
Cheapest WordPress Hosting – Should You Go For It?
if you've read some of our other blog articles, you'll know that we are extremely anti shared hosting. That's because it doesn't offer enough resources to properly run a WordPress website, leading to much slower times on both the front end and the back end than acceptable to modern visitors. Google penalizes your website if it loads slowly, so one of our major focuses when creating a website is the speed.
As long as the website is designed with speed in mind, the web host will have the most impact on how long it takes from when the visitor enters the URL to when the website shows on the page.
With shared hosting, it can take as long as 6 seconds to render a basic WordPress web page build with Elementor. We know this because we've tested it ourselves.
That's why, for most use cases, we'd like you to reconsider your thought of "I'm just going to find the cheapest WordPress hosting out there, and throw my site onto it".
When Is Cheap WordPress Hosting A Good Idea?
If you are building an extremely simple WordPress website (think 3 pages, no server side processing, and extremely limited dynamic content) then cheap WordPress hosting could be a good idea for you.
When Is Cheap WordPress Hosting A Bad Idea?
But if you're in the 99.9% of people who are building a WordPress website for your business, company, event, or something else then cheap WordPress web hosting is not a good idea.
Your website won't load quickly (on both the front end and the back end). In many cases, visitors and customers will complain to you about this, and you'll soon realize that you need to move to better hosting.
Unfortunately, most cheap WordPress hosting offered by the major shared hosting companies like Bluehost and GoDaddy make you pay upfront for at least one year. To unlock their lowest monthly prices, you need to pay for three years.
The money back guarantee. Is only 30 to 60 days, and after that duration there's no way to get any refund. There are tons of reports on Reddit and Facebook of people looking for a company to buy them out of their plan (Kind of like cable contract buyouts). unfortunately, that service doesn't exist because it makes no economic sense for any company to do that.
What this means is that you're either stuck on the shared hosting until it expires, or you cut your losses and move to a new company.
That's why we recommend staying away from shared hosting and cheap WordPress hosting altogether, because in the end, you'll actually lose more money then you save.
Let's do some math:
Say you pay for Bluehost's cheapest plan period to unlock the lowest grade, you need to pay for three years upfront. That means that your monthly is $3.95, but you're actually paying $142.20.
Six months into your hosting contract, your website starts picking up steam and you realize that it's loading extremely slowly for visitors. You also realize that Google isn't ranking it as high as it should be.
You troubleshoot everything, and eventually realized that your web hosting is the only thing holding you back from a faster loading website (This is typically the case, but if you need a tutorial on how to optimize your WordPress website, look at this).
You try to hold off for a few months, but in month eight of your hosting plan, you realize that you're going to need to cut your losses and move to a new company.
If you held on for three years, your monthly rate would be $3.95, but because you could only do eight months, your monthly rate gets adjusted to $17.75. As you'll see in the next section of the article, there's a service that offers much better performance than Bluehost which comes in a $10 per month. That means that you were actually losing $7.00 per month every month you were on Bluehost.
We recommend doing some calculations like these before looking at the cheapest WordPress hosting.
At the same time, if you're truly on a budget and can only pay the lowest rate possible, EasyWP has a monthly plan. This means that you don't get locked in to paying something crazy upfront, and you can easily move from the platform once your needs grow. However, I'd still recommend giving the next section of this article a read.
What WordPress Hosting Should I Go For?
Luckily for you, WordPress hosting doesn't need to cost a crazy amount. However, you should be paying for what you get.
Instead of looking at shared hosting, we recommend taking a look at cloud hosting networks. Cloud hosting is a new style of web hosting where your WordPress website isn't hosted on one individual server, but a cloud network. You can utilize the same hardware that Fortune 500 companies have - think Amazon Web Services, Google compute engine, and other big names like that.
Because you're on a cloud network which isn't centralized, and using hardware that is industry-leading, the loading time of your website is extremely fast.
But wait, we haven't even gotten to the best part yet. Cloud networks are absolutely massive, meaning that you can utilize economies of your scale to your advantage. When there's more of something, typically it means that the per unit rate is a lot cheaper. In English, it means that you only need to pay $5-10 to access high powered cloud hosting.
Our recommended cloud hosting web company is called Cloudways, which starts at $10 per month, billed monthly. All of our websites, including this one are hosted with that company. You can scale the plan up and down as your needs change. They also offer 3 day free trial without the need to enter a credit card. if you use our promotion code "Isotropic" during signup, you get 30% off your first month.
If you'd like to learn more about why cloud hosting is a much better option than shared hosting, you can read our report here. In that article, we tested the leading shared hosting provider (Bluehost) against two bare bones cloud installations and one managed cloud hosting installation. All three beat out Bluehost by a massive margin, which you can see in this section of the article.
A Conclusion On The Cheapest WordPress Hosting
If you are simply looking for the cheapest WordPress hosting out there, this article should have given you a good option. EasyWP really does cost $1.90 per month, if you pre pay for the year (that comes out to be $22.00 total).
Other hosting companies will give you $1 promotional hosting, but then up you to their typical rate.
Once you leave the realm of sub $2, you can find a web hosting plan with most of the large shared web hosting companies. We didn't list them in this article because if you're looking for the cheapest WordPress hosting, you've already taken a look at those.
We definitely don't recommend these type of hosting plans for most WordPress installations. However, there are still options out there that give you a high value for your dollar (like Cloudways) that you should take a look at.