RankMath, one of the most popular SEO WordPress plugins, just launched their PRO version. In this article, we're going to review the features, and see if it's worth the price.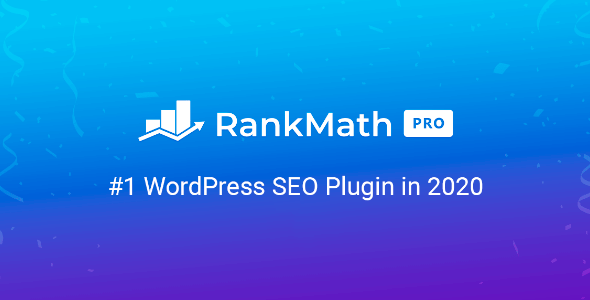 Pricing Structure
The pricing for RankMath Pro is fairly steep, especially when you look at the "normal" prices. this is definitely oriented towards larger content websites that have complex search engine optimization needs. It goes toe to toe with yoast pro and SEOPress pricing. Unfortunately, there is no lifetime plan.
For individuals and solopreneurs, the $59 plan allows you to track 1000 keywords and install on unlimited personal websites.
For agencies, freelancers and business owners, you're essentially trapped into the business plan which comes in at $199 per year (for now), as this is the only pricing option that allows you to install this on client websites. With the business plan, you can track up to 20,000 keywords, access the schema generator and get 24/7 priority support. This is the same as the professional plan: you're essentially paying for the ability to install this on client websites and track 20,000 keywords instead of 1000. Keep in mind, this 20,000 keyword quota isn't per site, but per plan.
Because this is the pro version of the ever popular RankMath WordPress plugin, there are a bunch of pro level features that come with it. Let's take a look.
RankMath Pro Features
The first thing that you'll see is that previously free features are now branded pro. This doesn't mean that you don't have access to them under the free plugin, but you'll have more features if you purchase the pro version of RankMath.
Let's take a closer look at some these premium features that you get with RankMath Pro.
Schema
First, we'll start with this schema generator, which is robust enough to completely replace the industry leading solution known as Schema Pro (sorry guys).
Globally, you can set it to automatically identify and apply schema markups to blog posts, pages, and attachments, but from this single blog post you can also configure the schema manually. This is super helpful if you're publishing individual product reviews, videos, or something else that can benefit from the schema. It covers pretty much anything that a publisher would need, and is integrated directly into RankMath, and in turn the Gutenberg post editor.
Sitemaps
WordPress version 5.5 recently included a standard sitemap, which removed the need for many SEO plugins like the ever popular Google XML Sitemap Plugin. However, there are specialty sitemaps which make it much easier for Google to index your content. For example, there is a news site map which allows you to control which content you can submit to Google.
Every website can qualify to be included in Google News, and there is no longer a requirement to apply to this program. Because of that, you can leverage Google Discover, Google News, and rich time sensitive content that Google distributes to its audience by including a specialty news sitemap. Like the standard sitemap in Rankmath Free (set and forget), the news sitemap is exactly like this.
If you publish a ton of video content, you can also set up a special video sitemap which makes it much easier for Google to index that content and display it in their search results. This is especially useful if it is a stand alone, self hosted video on your own server.
Some Smaller Utilities
There's some smaller utilities that don't deserve their own section, but are useful nevertheless such as the 404 monitor which records the URLs that visitors in search engines return 404 errors. This is helpful because it is beneficial to your SEO ranking and Google's perception of your website if you minimize the number of 404 Errors (broken pages). You also have several advanced image SEO options, local SEO and knowledge graph, and a redirections utility that rivals the amazingly free Redirections WordPress plugin.
A Killer Pro SEO Dashboard
The dashboard that comes with the RankMath Pro plugin is incredibly well designed and a joy to use. It integrates directly with Google analytics as well as Google search console, and acts as a single place where you can view all of your ranking and search engine optimization statistics. For example, the initial dashboard shows your search engine optimization ranking, as well as the essential metrics which are grabbed daily from the Google search console.
You can then Scroll down and view all of the keywords that your ranking for, which is discussed in the next section, as well as click on various tabs to view the site analytics, search engine optimization performance, a detailed view of the keywords, and your rank tracker.
While RankMath Pro is integrated with Google analytics, it looks like the majority of the data for this dashboard comes from the search engine console. In our opinion, this looks even better than the native Google interface. Good on you, RankMath Pro!
The Cornerstone Feature Of RankMath Pro
The main feature that stands out to us as an agency (that is focused on our clients search engine optimization and ranking placements) is the keyword tracking feature. With the business plan, you can track up to 20,000 individual keywords. What does that mean?
You can enter keywords that you are trying to rank your website for, and then see where it places. this is super helpful… say you or your clients website is trying to rank for "best architects in New York City". That's your keyword. by tracking it, you can see how your competition is doing, and how your own website is doing. This is very helpful on multiple levels, and typically requires you to purchase a tool like SEMRush or Ahrefs.
The Launch Offer
On the RankMath Pro page, they are advertising a launch offer, meaning that in due time several of these quotas and features will be restricted.
Compared To Other SEO Plugins
In our opinion, the WordPress SEO plugin landscape is the most competitive one in the industry. RankMath clearly understands this and includes a ton of additional features that cannot be found anywhere else to combat their competition.
They have a ton of comparisons, but it essentially boils down to the fact that RankMath is in all inclusive search engine optimization solution, that includes keyword tracking, integration to Google Analytics, and more, whereas other SEO plugins are more dedicated towards on page search engine optimization.
When we say you're purchasing the full package, we're definitely not messing around. you get access to a ton of diSEOunts on other search engine optimization tools, as well as a bunch of features that you would need to fork out a pretty penny for.
On their website, they claim to replace the need for the following tools:
Is this 100% true? I'm sure that you'll be able to find features that standalone tools have to offer, such as the analytics plugin, but for the majority of users you will be able to replace all of these with the single RankMath plugin, which is the selling proposition that their banking on period from the previous feature review, you can see that version 2.0 of RankMath SEO pro, which was only recently released already covers all of this… and the road map is quite promising.
You also get access to a bunch of savings:
But Is It Worth It?
If you manage a large content website and subscribe to multiple search engine optimization tools, you may be able to save some money and consolidate everything into the RankMath Pro plugin. This is a lot different than many of the existing WordPress search engine optimization plugins out there.
Instead, it combines a multitude of tools that focus on both offsite and onsite SEO -- something that no other plug in in this sector does. If you read through their website, or previous sections of this review, you'll be able to see that you really can replace many additional services with this one plugin, such as keyword tracking, content optimization, and specific site Maps.
At the same time, RankMath Pro probably won't be able to replace a service like SEMRush when it comes to competitor research, keyword analysis, additional offsite SEO and content planning. If you're solely looking for a plugin that will spit out a number of suggestions that you can incorporate into your WordPress content, then take a look at the free version of RankMath.
However, if you're looking to save money and already subscribe to a ton of tools, this could definitely be a great option for you.
Personally, our agency doesn't focus on off site SEO, so unless the client requests RankMath Pro to be installed (if they feel that it will save them money in the long run, which it very well may), we won't purchase the agency subscription. However, that shouldn't hold you back. The keyword tracking feature, as well as deep integration to the search engine console may be more than enough for anybody to pull the trigger on RankMath Pro.
We hope you enjoyed this review on RankMath Pro, which was recently released in fall 2020. We would love to hear your thoughts if you are a paying customer of this plugin -- is it worth it?