This article is going to cover all of the form builder plugins that we have had good experiences with when using in the Oxygen Builder. If you're looking for some recommendations, these are the best form plugins for Oxygen (in our opinion).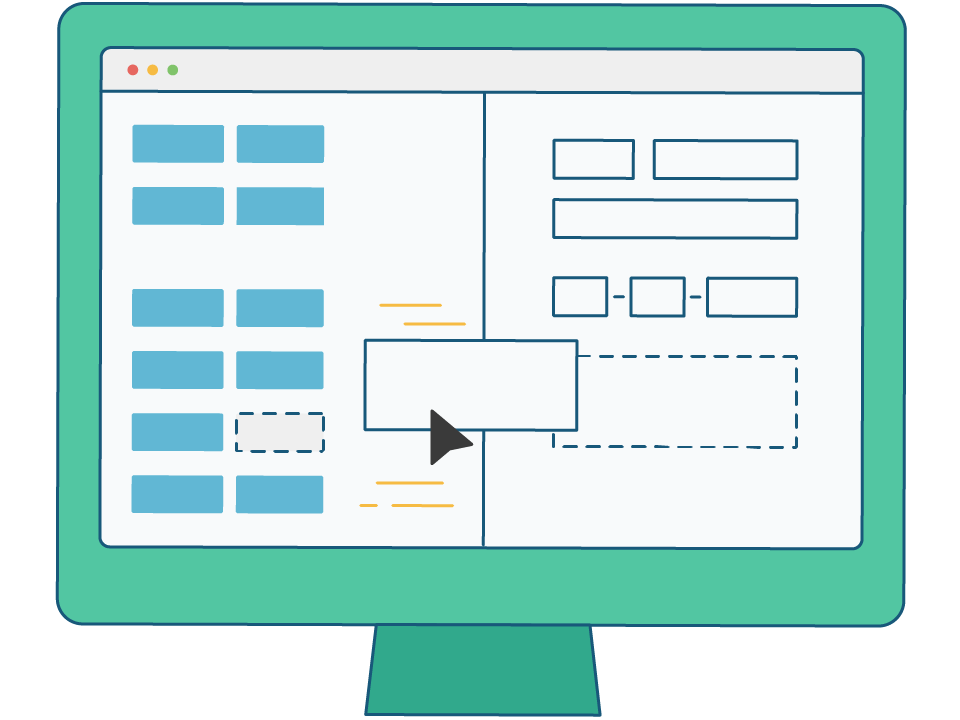 Form Plugin Compatibility With Oxygen Builder
Pretty much any form builder plugin that generates shortcodes or PHP (and that's everything on the market) is compatible with oxygen builder. All you need to do is insert a short code widget, paste in the form shortcode, and you're good to go (and everything here is tested by us and 100% compatible).
It's not a question of compatibility when it comes to choosing the proper form builder plugin for oxygen, instead, you'll probably want to consider the values and main selling points of each option on the market. If you're using the Oxygen Builder, chances are you are looking to build a high performance website that looks good, loads quickly, and offers a great user experience.
You want your form plugin to mirror those values. For us, the primary concern when it comes to form plugins is performance. Does the tool load unnecessary scripts on pages where it isn't used (cough cough, Gravity Forms?). Can I disable the CSS styling altogether an use the selector detector in Oxygen instead? these are all questions that should be considered when looking at the best form builder plug-in for Oxygen.
Adding a lifetime deal on top of that is also another major selling point.
On the topic of pricing, this is our mentality (a complete opinion, you may feel 100% different). Aside from the oxygen builder, a form plugin is the most necessary tool for most website creation projects. That's because the end goal of virtually any business website is to generate a lead, and the lead is created through a contact form submission. If the contact form doesn't work, makes the page load slower, or isn't easy to use on the back end once the client gets an influx of queries, there's no point to even having the website. Therefore, when purchasing form plugins for our client, we aren't worried about the pricing that much because it is a mission critical element of the website.
Of course, value for features is incredibly important. but we're fine paying for an annual subscription to a form plug-in if it offers the features that we need, is 100% dependable, and well coded.
Because our agency uses the tool for the majority of our website build projects, we've been able to experiment with multiple offerings , finding the best one for oxygen period of course, every project is different and you shouldn't just purchase because the product is listed in this article. Sometimes, free solutions are the best solutions, as we will mention below, and sometimes another tool is just a better option for your specific use case.
With that being said, here are the best form plugins that we have found when creating an Oxygen Builder website. We're also going to include some Facebook comments that we found on the Oxygen Builder group for additional perspectives.
If you need a serious form solution for Oxygen that comes with deep integration to advanced custom fields, the ability to accept payments, incredibly multifaceted conditional logic, and a well designed form builder that doesn't feel like you're using software from the 1960s, WS Form is our screaming recommendation.
This is a relatively new offering to the form industry, launched about a year ago, and ever since we've discovered it, it has been our go to form plugin for all oxygen builder projects. If you look to the right of this article, the email subscription form is created with WS Forms. If you go to the contact page, that contact form is also WS. If you are a guest author on this blog, we have you submit through the front end WS Form, which automatically generates a draft. (for context, this site, and most of our project are created with Oxygen Builder)
On many of our ecommerce websites, we create wholesale inquiry forms with repeating elements, auto fill product names, and more. This is a super powerful platform that works well with oxygen builder, plays nicely with the selector detector, and is incredibly lightweight for the features that it has to offer.
The reason why we're so enamored by this tool is because it offers the most features in the industry, and comes in at the same price point as many legacy forms like Gravity or WPForms.
Our review:
Piotnet Forms is another new offering on the market, and many users in the oxygen Facebook group, including us, recommend this tool for several reasons. First, it's a lifetime deal, one time payment. The pricing varies, but last time we checked it was around $60.00. We love lifetime deals, and that's what led us to Oxygen originally, so the Piotnet Forms pricing structure definitely slots into that mentality.
If you're looking for straight up value, this is probably your best bet. With a one time payment, you get a ton of advanced features and integrations like:
Signature field
PayPal/Stripe
Conditional logic
Super clean form builder (reminds us of Elementor, except not slow)
REST API
Abandonment
Integrations with major mailing platforms.
Another major selling point of this platform is the fact that it is really lightweight and great for performance - a standard form only loads 11KB CSS and JS combined. Coupled out with the number of features that it offers, as well as the pricing, and this turns out to be a great deal for pretty much anybody looking for a form solution.
Something that we do need to mention here is the fact that we have seen a couple reports of bugs in the platform. If you're interested in reading more about user experiences, check out their proprietary Facebook Group. we have used this plugin in production environments for several months and had no issues whatsoever, but because others have it's something worth checking out.
I wouldn't really stress it that much because there is a money back guarantee, so if it doesn't work for you, you can just get a refund.  
If you want to read our complete review on this product, check it out by clicking the box below:
In many cases, you're looking for a simple contact form that allows people to send you an email message from your website. You're probably familiar with Contact Form 7, but we've actually been using this solution which is a lot more lightweight, resulting in the quickest performance on the market. (More info in our lightweight plugins roundup).
This is the absolute lightest contact form for WordPress. This plugin is designed for the fastest pagespeed. So, there is no CSS stylesheet, no extra files, and no overhead. And no spam. It uses Google reCAPTCHA v3 so as not to annoy your users with any extra step, while keeping your contact form spam-free.

Dev Description
Surprisingly, it's relatively unknown with only 300 installations, but it really is one of the fastest form setups out there. If you're looking for performance, and only need a simple contact form, this is your best bet.
Both JavaScript client-side and PHP server-side validation. And it's just one file. No extra CSS or JavaScript files.
Of course, Contact Form 7 is another great option if you're looking for lightweight and free, and is made even more appealing by the massive library of 3rd party plugins that extend the functionality. For example, there's a free MailChimp extension, ReCaptcha, and more. However, we've encountered some annoying render blocking scripts with this tool which is why we strive to use on simple websites with only a basic contact form requirement.
Fluent Forms is the de facto recommendation of the Oxygen Community.
If you browse through "What's the best form for…" posts on the Oxygen Builder Group, you will see that Fluent Forms gets mentioned a lot. That's because it does its job pretty well and has a lifetime deal for the pro version. We are only talking about the free version because if you're thinking of paying for this tool, you'll probably want to take a look at Piotnet and WS Forms first
We really like this plug-in because it's one of the only free offerings on the market that include conditional logic, which is important if you have long forms that you need customers to fill out. By using conditional logic, you can limit the number of entries that they need to make, streamline the submission process, and hopefully lead to more conversions.  
One other thing, the support team mentioned that in the next version, probably version 4, they will add a dedicated widget for the Oxygen Builder, so that's something to lookout for. Not sure if this will be available for the free or only the pro plugin.
In the next version, We are going to add a dedicated form widget for Oxygen builder into the core so users don't have to copy the shortcode and paste. We will also add some styling features in the widget too.
Wait? Where are the legacy forms?
The form plugin market is incredibly saturated and mature. If you've been around the WordPress ecosystem for some time, you may be wondering why we didn't include any legacy plugins like Gravity Forms, WP Forms, Formidable, or others.
The simple answer is that we have used them in the past, and there are simply better offerings out there in 2021. Other companies, primarily WS Forms, offer better features for the same price, and were created with the intention of going head to head with legacy form offerings which have older code bases and just aren't as good.
If you truly want to look at another form plugin, we have used Formidable in the past. Here's some more reading, if you're interested.
Conclusion
Finally, to quickly mention support, WS forms is based in the United States and offers incredibly quick response times period some of these other offerings have support, but it doesn't stack up to stateside companies in terms of speed and clarity. Also, everything mentioned on this list either has a money back guarantee or an online demo for you to try's, so we definitely recommend poking around with each of the offerings and choosing what's best for you.
Hopefully this article was helpful in pointing you in the right direction in regards to the best form plugins for Oxygen Builder. If you have any specific questions reach out in the comment section below.