When it comes to building your online store, it's essential for you to know what works best to achieve your vision. On the one hand, you can choose to go for the most trusted WordPress plugin, WooCommerce. Alternatively, you can choose to use what's considered the most easy-to-use and reliable ecommerce platform, Shopify.
The thing is that it's crucial for you to choose the best platform to start and manage your business. Nowadays, an adequate alternative to the traditional brick and mortar stores is very important. Yet, it's crucial for you to know which of these platforms is ideal to manage your business needs. Keep on reading to find out what the verdict between both Woocommerce and Shopify is.
Woocommerce vs Shopify: Build Time
First things first, you want to know which of these ecommerce platforms saves you a lot of time when you have to install it and set it up. Essentially you should use a platform that won't take much time when you want to install it. The last thing that you want is to have a headache while setting up your powerful online store.
Besides, every business store owner understands that time is a rare commodity when you have to worry about profit margins. However, it also depends mainly on what you wish to achieve with your store. Is it agility and a powerhouse that you're looking for? Or, simply something that needs you to invest in setting it up?
How you choose your ecommerce platform will always come back to what your strategic goals are. Here's a quick summary of what to expect with both platforms when it comes to setting them up.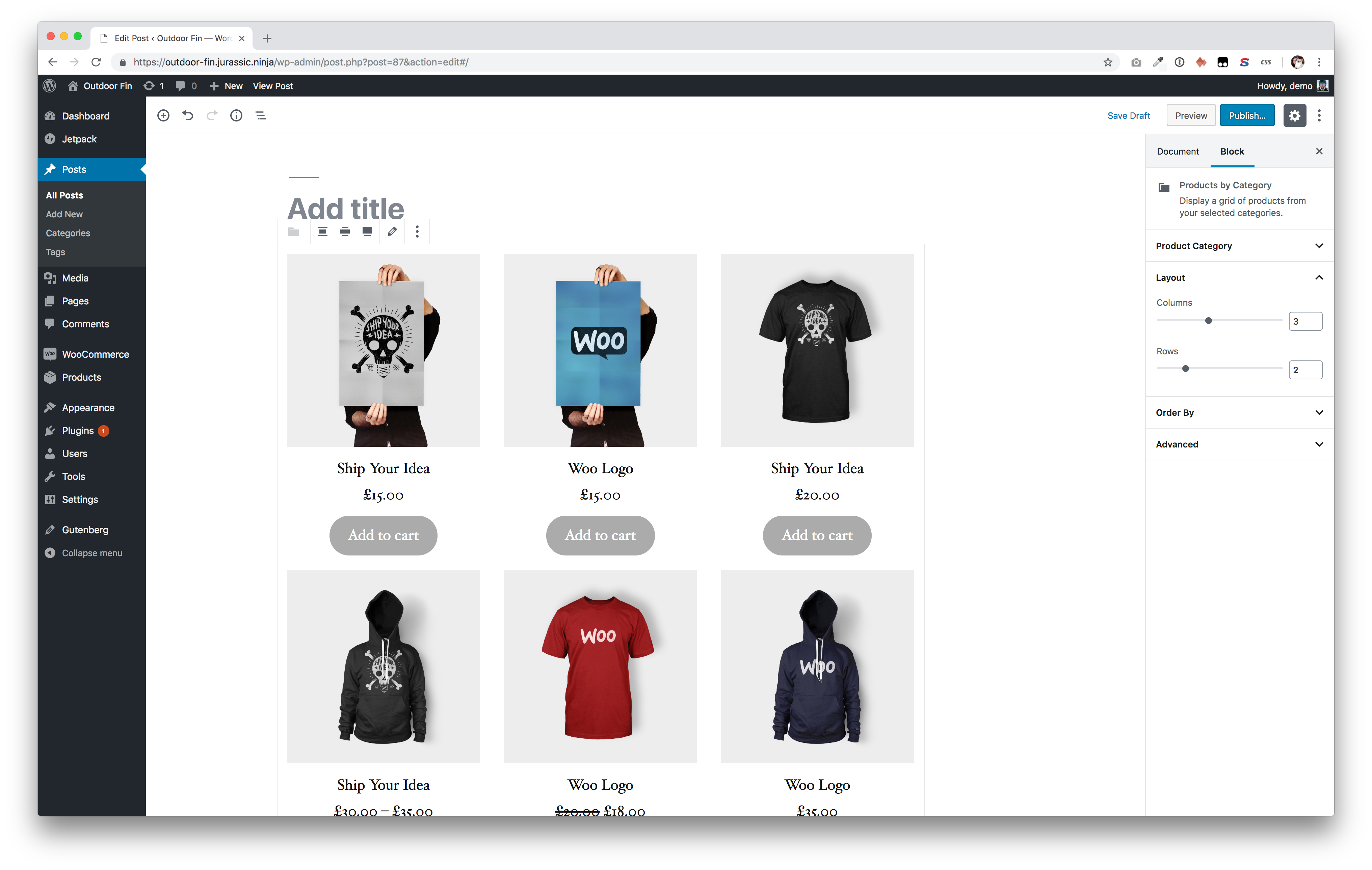 Woocommerce
Are you someone who still wants to build your user base and sales margins? Then, this is the ecommerce platform that should be ideal for you. Moreover, you don't have to worry about your build time because it allows you the flexibility to get creative when adding your building blocks.
Since it's a WordPress plugin, you can also rest-assured that your setup is done through the platform's trusted hosting provider. But, if you wish to rely on the platform's setup wizard, you should have a bit of tech knowledge before you dive in. The thing is, the basics aren't necessarily at the same level that you'd expect them to be.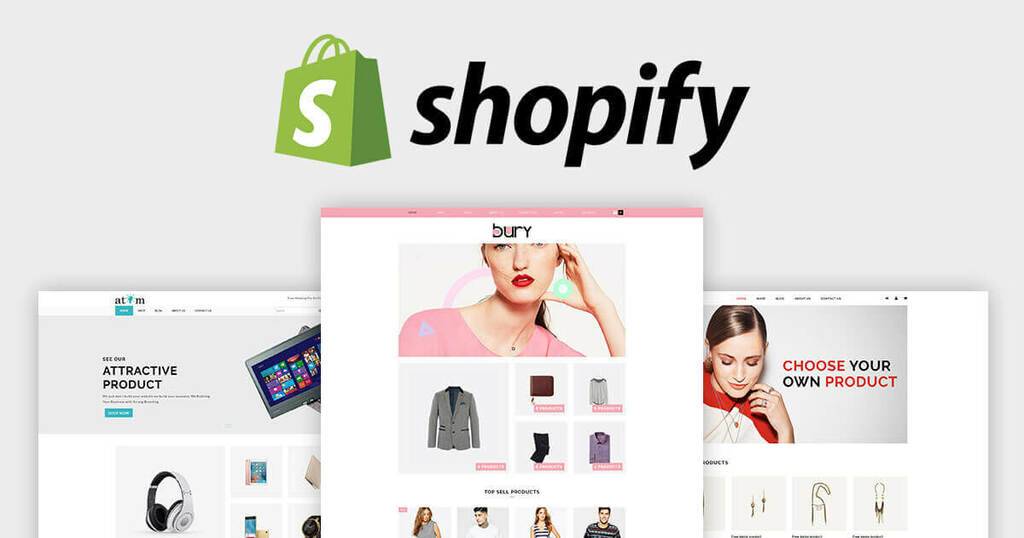 Shopify
On the other hand, it's common for a business store owner to want something that's quicker to set up. Additionally, a platform that ensures you gain prospective customers sooner is always a great idea. This is also a great option for you if your tech know-how is below average.
The vast themes that you can choose from help you to set up your store with minimal effort as well. If you're someone who wants to review what they've done, Shopify gives you the chance to edit the theme that you've chosen to suit your needs. It's an easy and automatic process that also stores all your saved templates in one place for easy and convenient access.
This is why Shopify is highly recommended for anyone who wants to quickly build an online store presence. Moreover, it doesn't skimp on the robust ecommerce platform features even though it's easy for you to install.
Woocommerce vs Shopify: Ease of Use
The fact of the matter is that Shopify is a hosted ecommerce platform. This means that the technical side of things is already taken care of for your benefit. It even covers your security certificates.
Another plus that you should look forward to with Shopify is that you don't have to spend time worrying about any upcoming software updates. These are already taken care of. In fact, this includes any backups that your platform requires.
Contrary, to have your Woocommerce store up and running, you need to put in a little more effort than you might want to. Not only do you need to ensure that you have reliable web hosting, but you should also consider the security aspect of your online store.
However, once you have a great hosting provider, you can be rest-assured that your ecommerce experience will be smooth sailing to say the least. If you have to compare which platform is more user-friendly, then there's no doubt that Shopify leads in this regard. You can sit back, focus on other parts of your business while most of the platform's setup is automated.
Woocommerce vs Shopify: Design and Themes
The main thing about Shopify is that it has unlimited themes that are more eye-catching and sleeker than the ones that you'll find on Woocommerce. But, this doesn't mean that your Woocommerce plugin doesn't have stylish designs and themes that you can choose from. Moreover, finding the right theme for your online store can also depend on factors such as how much money you're willing to invest to find a responsive theme.
Your technical skill level can also be a key factor in determining how you'll go about choosing your theme. But, if you're still a newbie online store owner, you shouldn't stress too much. There are still a lot of free theme templates that you should consider using until you can find something worth investing in.
Ultimately, the design theme that you end up with can also be influenced by the products that you're selling. The way that your product layout is on your design template can also impact how prospective customers view what you're selling. The rule of thumb is to always choose a simple design that you can always add on to should you want to tweak anything.
Woocommerce vs Shopify: Sales Features
The great news is that both Woocommerce and Shopify have a list of standard features that they provide you with. This is where you can also find the similarities between these platforms to help make choosing much easier. The following are the features that you should expect to find in each of these ecommerce platforms.
Shopify
1. Abandoned Cart Recovery
Let's say that you're shopping for things online, suddenly something happens that forces you to leave what you're doing. In most cases, when you go back to look for your cart items, you're likely to find that they've been lost in the technical world. Fortunately, Shopify is way ahead of the game when it comes to helping you recover your abandoned cart.
You no longer have to worry about filling in your details a gazillion times if you mistakenly leave your cart for longer than 30 minutes. If you happen to forget about your cart for anything longer than any reasonable person should, you're not alone. Shopify understands that life always happens, and that's why it'll send you a nudge in your email inbox to remind you to complete it.
2. Multichannel Selling
This feature is likely a game changer in the ecommerce community. While both platforms have this feature, it's always great to know that Shopify doesn't charge you to integrate your online store with other larger store channels such as Amazon and eBay.
3. Shipping
The one thing that you don't want to stress about is looking for your own courier service provider. Shopify understands that running your business is your main priority as an online store owner. This is why it has partnered up with international courier companies for your ultimate convenience.
Woocommerce
1. Built-in Blogging
Having your customers in the know of what's going on with your business and products is a great way to improve customer engagement and satisfaction. When you have a blog that's dedicated to your business, it helps you to plan out most things effectively. You know how to launch new products without being overly anxious.
This feature is a great addition for any brand that wants to capitalize on its awareness.
2. Refund for Customers
You know how challenging it is to get a refund from any type of store. Woocommerce also does. As a result, this one click refund option for customers makes it so much easier for you to deal with anyone who changes their mind before it becomes a situation. It's a very useful sales feature that every other ecommerce platform should think of integrating for ease of use.
3. Limitless Customization
One of the main things about your online store is that it should still offer you the flexibility to edit and add things as you please. The more it grows, the better the customization features should be. Besides, you want to know that you can change your menu and products whenever you feel the need to without shutting down your store.
With the limitless customization sales feature that Woocommerce has, it's so much better to even edit your "Buy" button.
Woocommerce vs Shopify: The Verdict
To come up with a strong case for a verdict, it all depends on what your online store os looking for. Knowing what the key similarities and differences are between the two platforms is a great consideration. If the answer is only based on user-friendly experience then it's okay to admit that Shopify has nailed it better.
However, if you prefer to invest in a project that will be more personalized, then Woocommerce is a great fit for your vision. As long as you possess some level of basic technical competency, you should be good to go.